---
---
This is a GB ,only inclue this Keybaord kit ,not include this Keycaps with Switches


Hello, everyones: Please note that this is a Group Buy. There can be delays and set backs. The timeline is only an estimate.  By adding this item to your cart and purchasing you agree that you understand everything above. You will be charged immediately for this item. There are no refunds or cancellations on these orders. 
Designed by idobao team.   
Colour: White, Pink , Black
Release Date: Aug 3 - Aug 21th
Shipping: ~45 ~60 Working Days ( End of Oct)
Spec: Size: 75% 
Case material: Anodized aluminum
Integrated plate ANSI layout or ISO layout
Hot-swappable PCBA (Kailh hot-swappable sockets)  
(ANSI with ISO layout)
Connection: USB Type C
QMK programmable
Included ID80v2 Aluminum top/ Barss wight/Acylic bottom.
PCB stabilzer.
Screws
Rubber bump-ons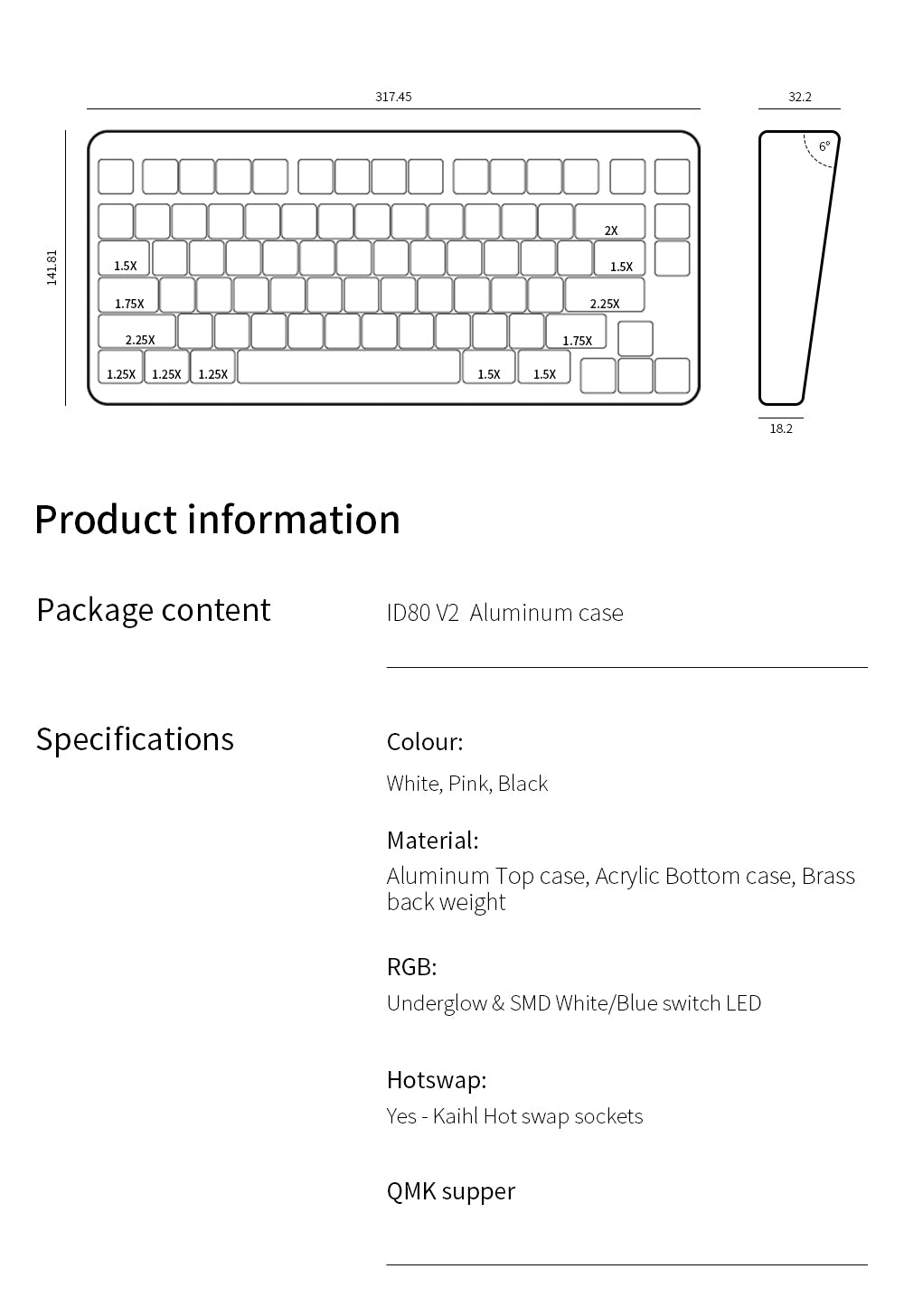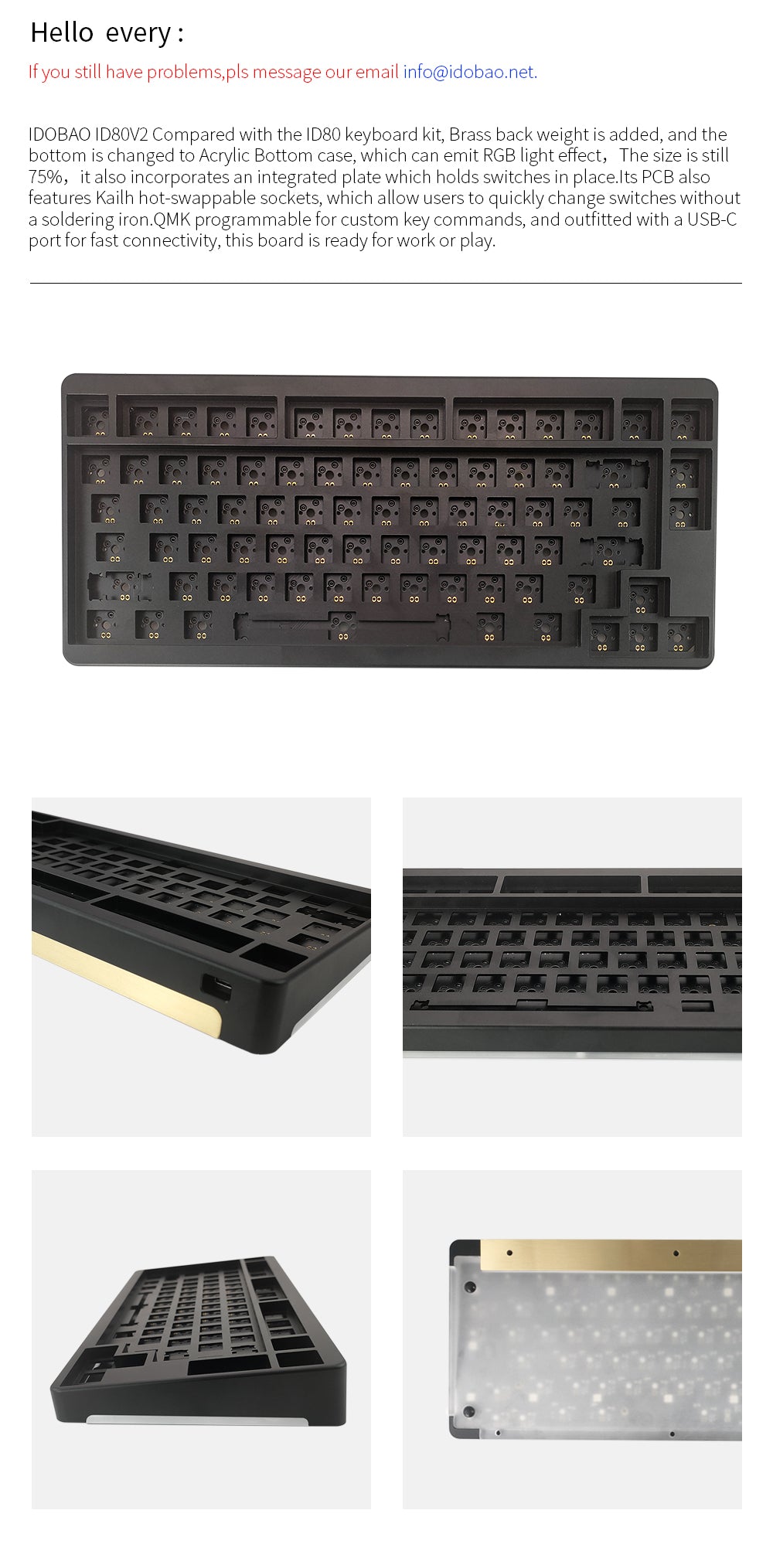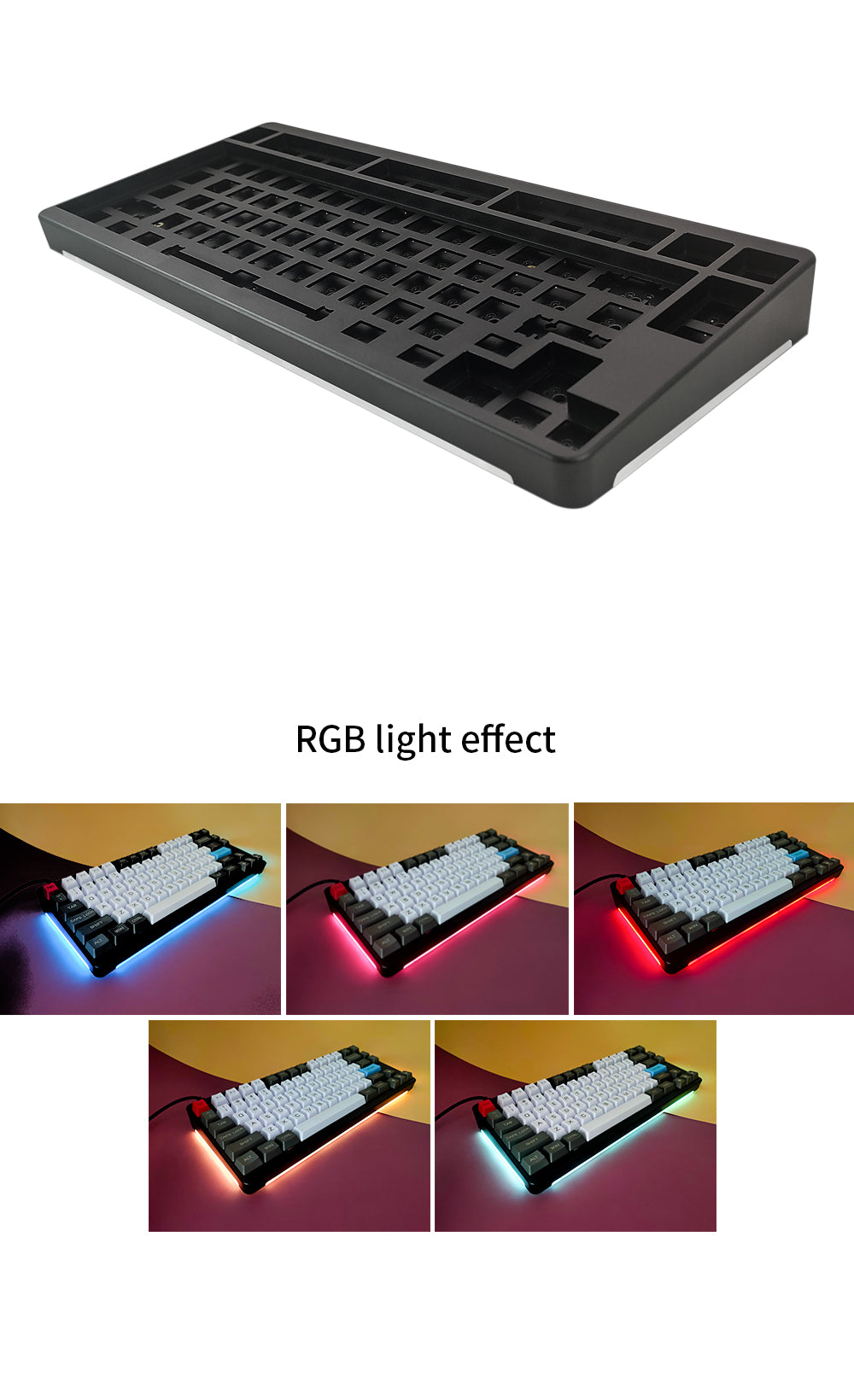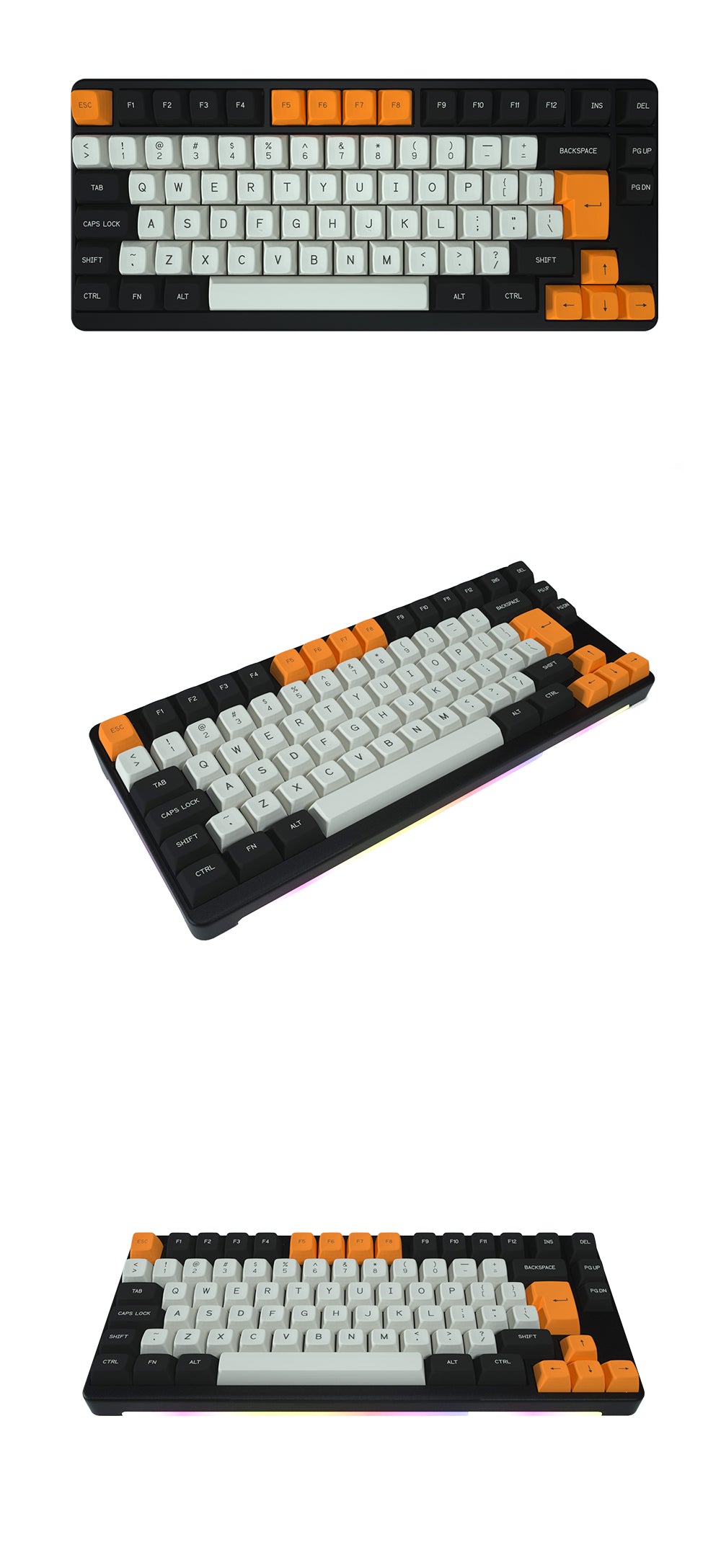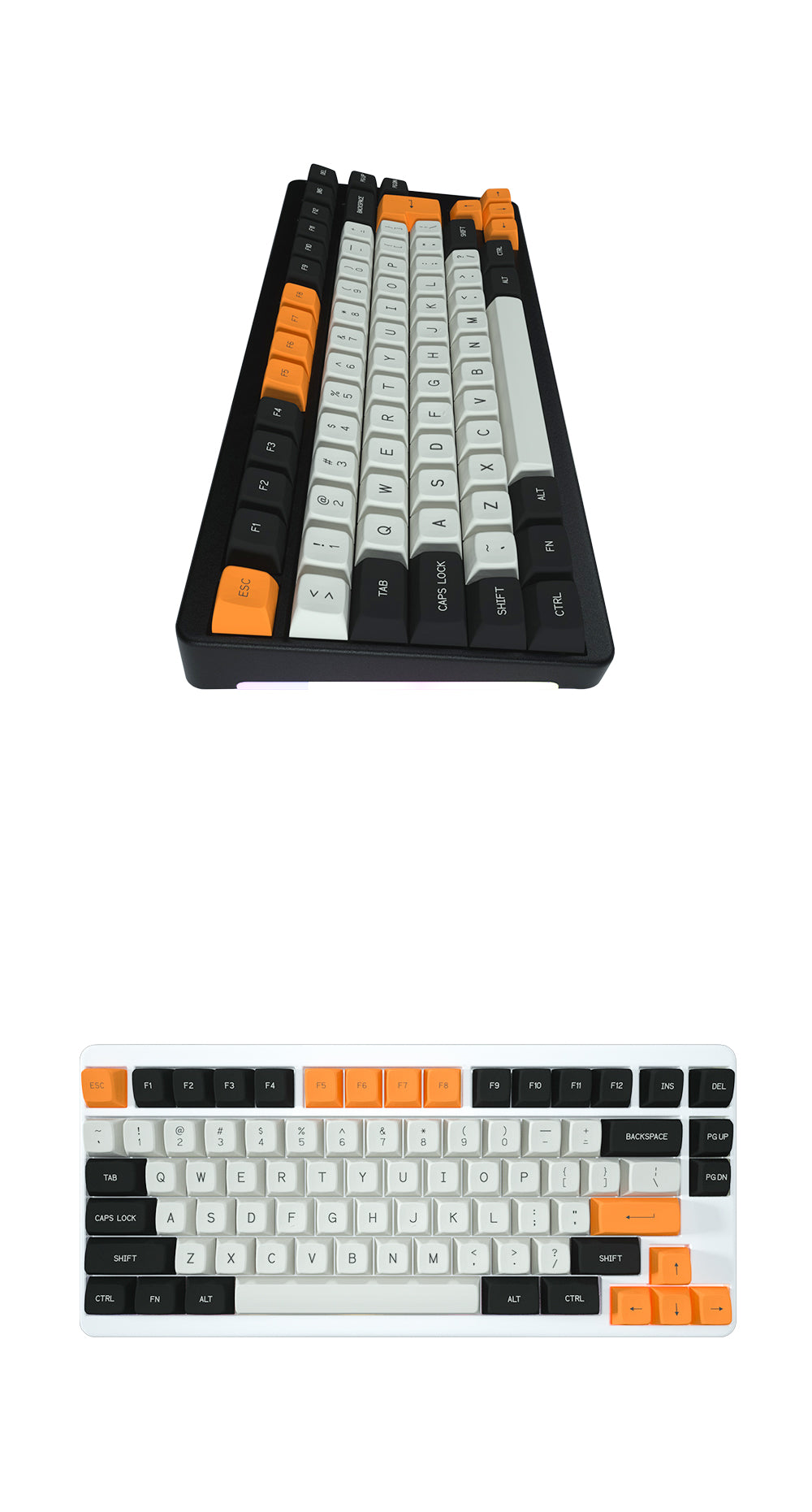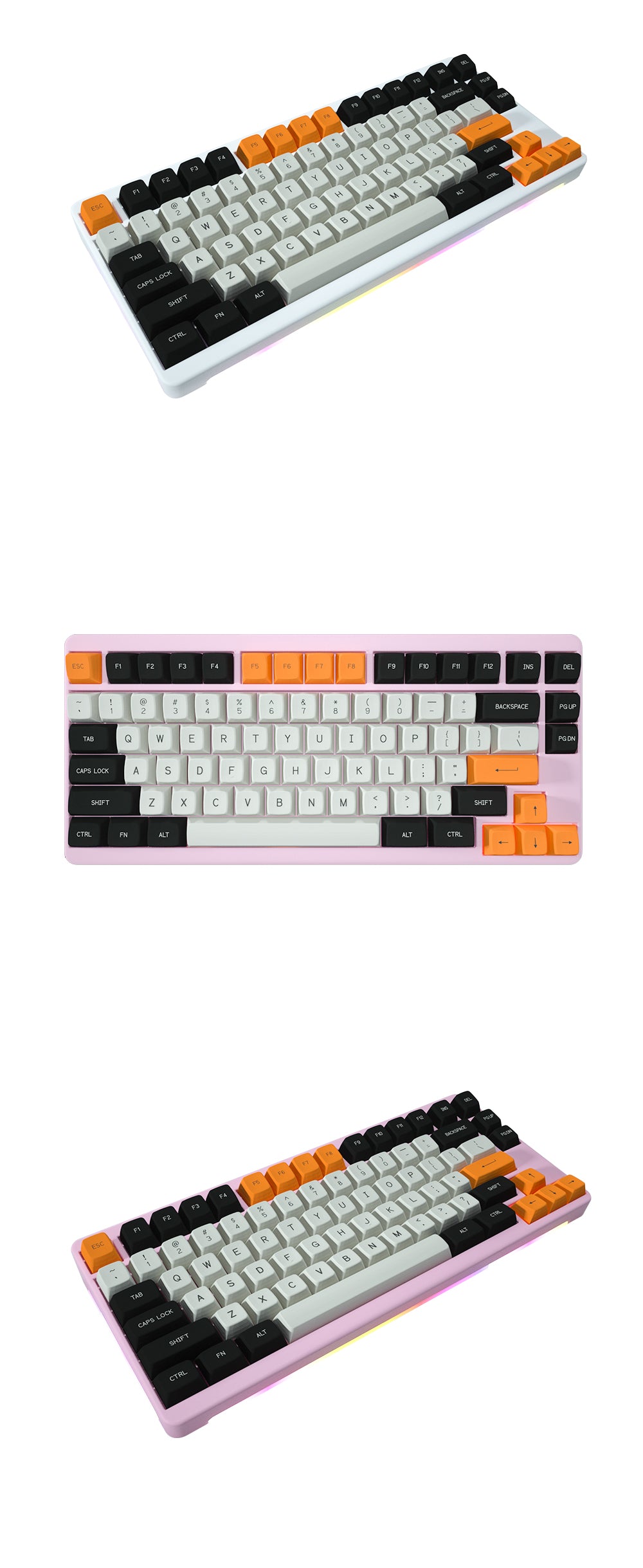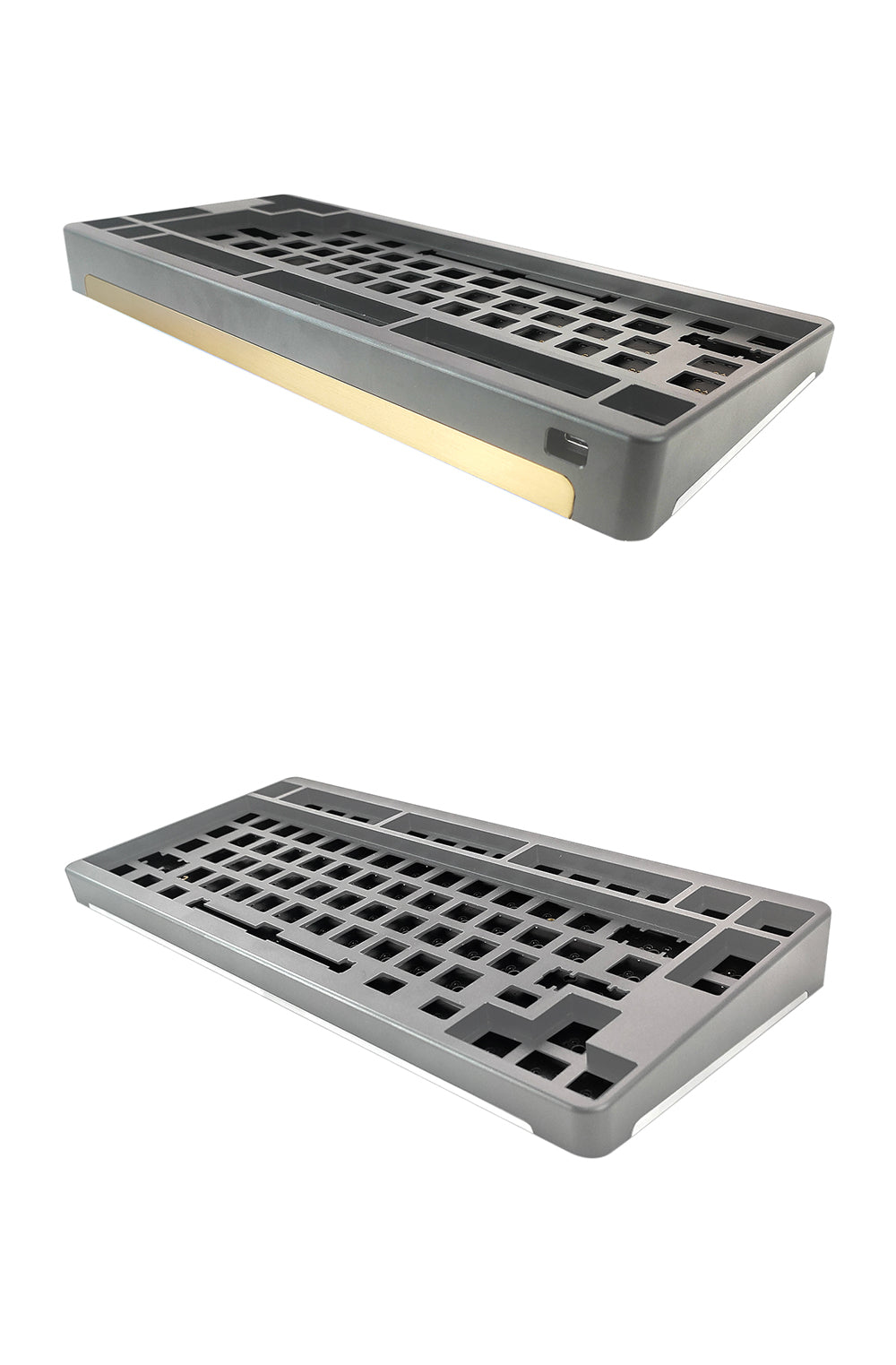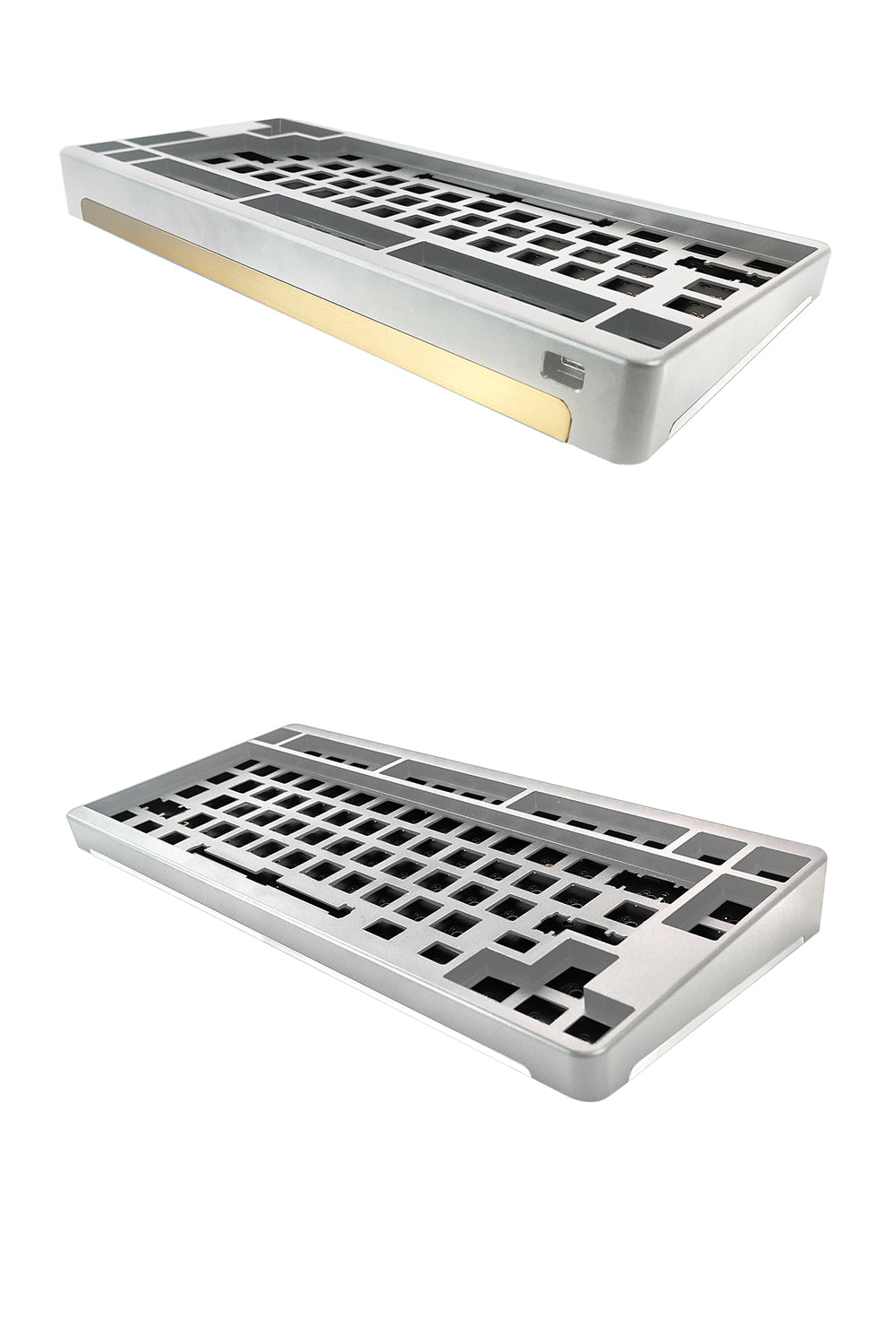 ---